Jim's are the Gold Coast termite inspection experts. The GC is a dream location for many homeowners, but did you know it's also a prime location for termites?
Thanks to the temperate weather, proximity to the beach, and nearby gumtrees, termites are prone to infesting homes on the Gold Coast. In 2020, industry surveys indicated that one in three homes in the region will be attacked by termites.
To find, control, and exterminate these pests, you need the help of a professional. Your local Jim's technician is insured, fully trained, and experienced at controlling termites and other pests.
Call 131 546 today, and our friendly staff will arrange for your local technician to contact you to discuss your inspection.
Why do you need a Gold Coast termite inspection?
Australian Standards and Choice recommend that all homes are inspected for termites at least once a year, including new homes.
The reason your home should be inspected each year is due to termites' fast and sneaky behaviour. They are tiny pests that can cause massive amounts of damage in a short time. And unfortunately, when professional inspections are not conducted, these pests may not be detected until thousands of dollars in damage is already done.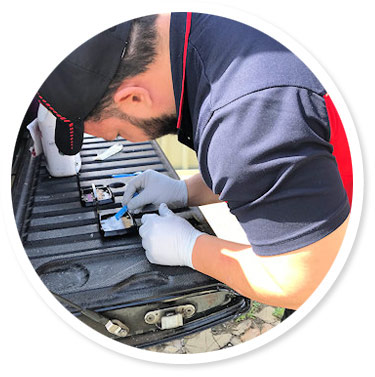 What types of termites live in Gold Coast homes?
The Gold Coast is home to two broad species of termites: the subterranean and drywood termite.
Many people expect termites to be found living in their house's wooden walls, putting them at risk for a subterranean termite infestation. Unlike drywood termites, subterranean termites live and travel underground, only coming into your home to feast.
Your local technician is highly knowledgeable and experienced at detecting all termites in and around your property. We use proven methods, modern technology and use our knowledge of termite biology to conduct inspections thoroughly and efficiently.
What happens at a termite inspection?
We don't just inspect your walls. To make sure your inspection is thorough and to keep you safe, your technician will check:
The interior of your home, including doorframes, skirting boards, cupboards, floors, walls, and ceilings
The roof void where possible
The subfloor, if one exists in the home because it is the most likely place for termites to begin their destruction
The exterior of the home
Any outbuildings present
The grounds, including landscaping timber, garden beds, trees, stumps, and fences
To ensure that nothing on your property is missed, we use the latest inspection equipment and methods, including:
Sounding
Listening equipment
Moisture metres
Borescopes
Termatrac T3i
Thermal imaging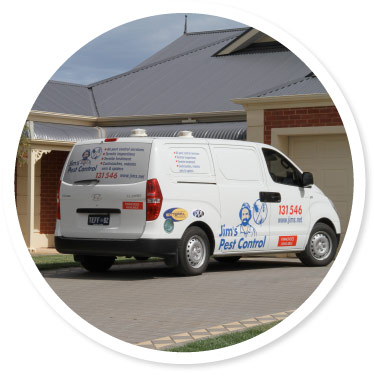 Why choose Jim's Pest Control Gold Coast?
With Jim's, you get a licensed and experienced pest control technician who knows your area. Your local technician has access to highly advanced pest control techniques and equipment to provide you with effective and friendly service.
When you choose Jim's Pest Control Gold Coast for your termite inspection, you will receive the a detailed report with essential information. Your report includes:
Current termite activity
Evidence of prior termite damage
Environmental factors that may increase the likelihood of future termite attacks
Evidence of a current termite protection system
Advice on how to mitigate future termite attacks
Future inspection frequency
Termite protection program suggestions
And more
We will help you stay ahead of termites in your home and keep you, your family, and your beautiful local environment safe – satisfaction guaranteed.
For Gold Coast termite inspection, contact Jim's Pest Control today