For termite treatment Gold Coast services, Jim's are your local experts. We use modern termite control and detection technology to find, prevent, and exterminate termites. When you hire Jim's Termite & Pest Control, you will get a local who is insured, fully trained, licensed, and experienced.
Call 131 546 to speak to our friendly staff and arrange a time for your local technician to contact you.
Why do you need professional termite treatment Gold Coast?
Termites can be a scary pest to find in your home. Each year, these pests cause more damage than fire and flood combined, and this damage isn't usually covered by insurance. It's essential to put control measures in place and treat for termites as soon as they are found.
If you have found evidence of termites, it's recommended that you hire a professional for an inspection to assess the problem. Once your property is inspected, your technician will advise you on the suitable treatment methods for your home.
We understand that it can be tempting to use cheaper DIY methods, like a Bunning's termite treatment. These treatments often leave homeowners believing that they have eradicated the pests, only to find out later that termites have remained undetected, causing thousands of dollars in damage. What may seem like a cost-saving measure can end up costing you a lot more in money and heartache.
But we're here to help. Termite treatment shouldn't be confusing, overwhelming, or break the bank.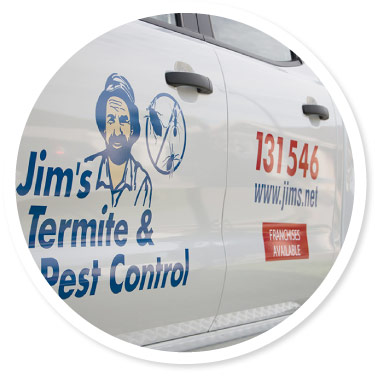 How do you treat termites?
Every home is different. That's why your local technician offers a range of treatment options. Jim's uses market-leading, safe termiticides to prevent, control, and exterminate termites.
Two of our more popular treatment options are Termidor and Sentricon AlwaysActive.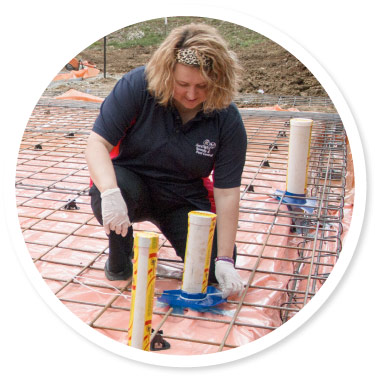 Introduced to the Australian market in 2002, Termidor has become one of the most popular termite control and treatment methods. This product kills termites quickly and efficiently while providing long-term residual treatment. It's one of the fastest-acting termite treatments around.
Termidor does not repel termites. Instead, termites come into contact with the Termidor surrounding your property. They then return to their nest, spreading the Termidor throughout the colony until it exterminates the entire population.
Sentricon is a bait termite treatment where stations are placed in optimal positions around your property. These stations are highly appealing to termites and contain an insect growth regulator. Once a termite begins feasting on the bait, they are affected by the growth regulator, with worker termites dying off and the termite colony suffering and collapsing.
The ideal treatment for you will depend on your unique home. We suggest speaking to your local technician to assess whether these or one of our other treatments will work best for you.
Why choose Jim's Pest Control Gold Coast?
Nothing beats a local's knowledge and experience when it comes to pest management.
When you hire a Jim's technician, you will receive expert assistance from someone local to your area. Your technician uses the most advanced techniques and equipment to treat termites quickly and efficiently while offering friendly and knowledgeable service.
For Gold Coast termite advice and treatment, contact Jim's Pest Control today